Regular price
Sale price
$11.00 USD
Unit price
per
Sale
Sold out
Orders ship within 2 business days.
Create an elegant and serene ambiance for your next bubble bath, or a romantic wedding or event with our pure beeswax tealights.
Completely hypoallergenic and free from additives and artificial scents so that even the most sensitive of noses will enjoy these clean-burning candles.
Our beeswax candles are a great option for candle-lovers with sensitivities to strong smells, asthma, or who get headaches from other scented candles.
Burn time: 4.5-5 hours per tealight.
What's inside: All of our candles are hand-poured with 100% sustainable beeswax and a cotton wick and include a recyclable aluminum tin so you don't have to worry about drips or spills.
What's not inside: Free from soy, paraffin, toxins, metals, or artificial scents.
Our 6-pack comes in a giftable kraft box.
Our 18-pack comes in a bulk compostable kraft bag.
Our 90-pack comes in a kraft box.
Note: Because it is a completely natural & unprocessed product, the wax color may vary slightly from batch to batch.
For large volume orders of 500+ units, please contact us for volume pricing and customization.
—
A few tips when burning our beeswax candles:
Always trim wick to 1/4 inch before burning.

Beeswax candles are meant to be burned for long sessions. Tealights should be burned fully in one lighting.

If you do not finish your tealight, to extinguish your wick, dip it into the melted wax pool and then lift it back out.
_
Want to learn more about beeswax? Read more about this natural and sustainable golden wax here.
Real Honey from Three Foragers

Our honey is harvested between July-August each year near Saskatoon, Saskatchewan, Canada.

Every creamy spoonful is packed with nutrients, pollen, and the floral taste of our prairie flowers because we never pasteurize or blend our honey.

Each batch of honey is harvested from a unique location in Saskatchewan.

Our honey is naturally antibacterial and antimicrobial thanks to the power of the beehive.
Shipping Information

Shipping Cost to Canada and USA:

$12 flat rate shipping for orders below $99.

Free Shipping for orders over $99.
100% Happiness Guarantee

If you're not happy with your purchase, we will replace or refund your first order in full.
View full details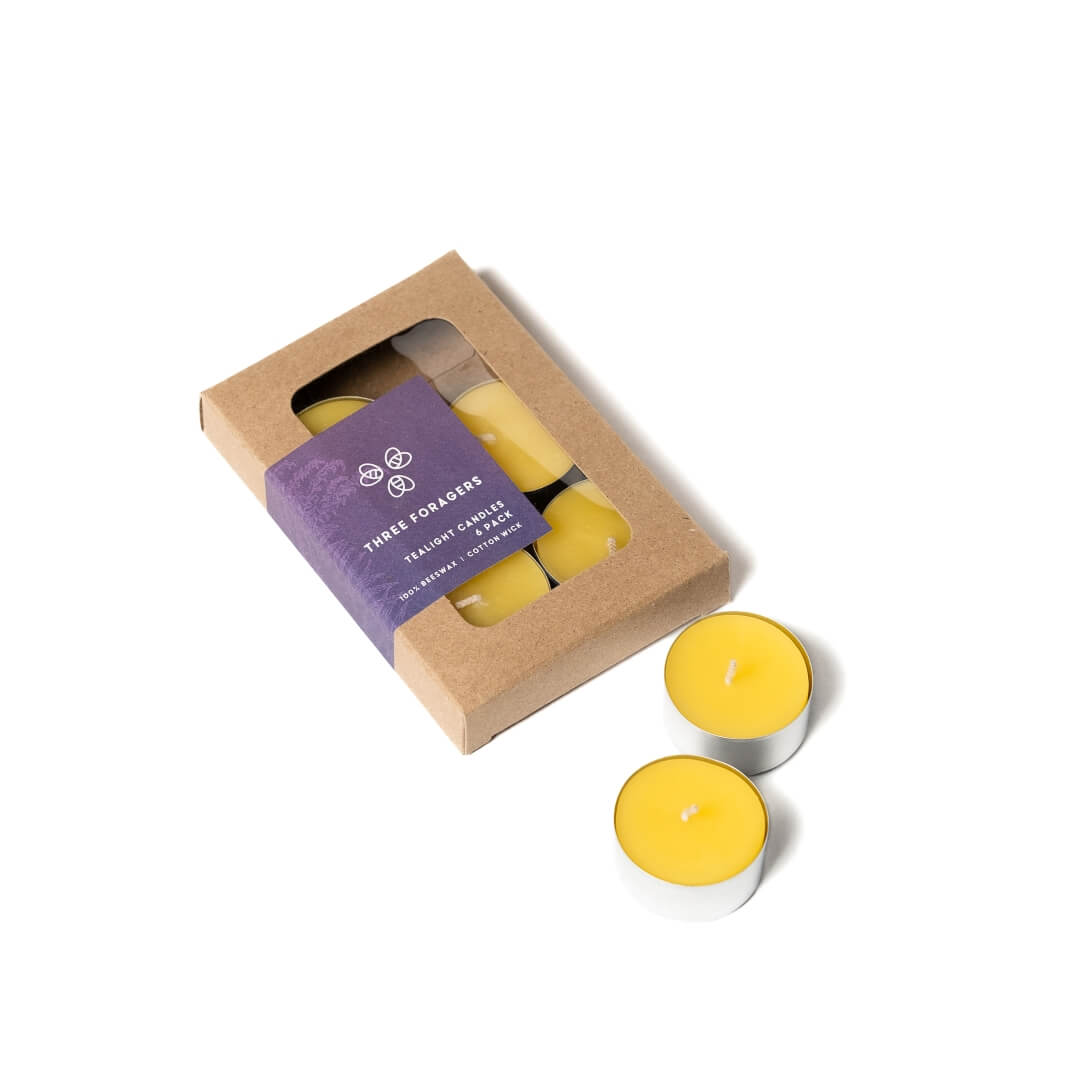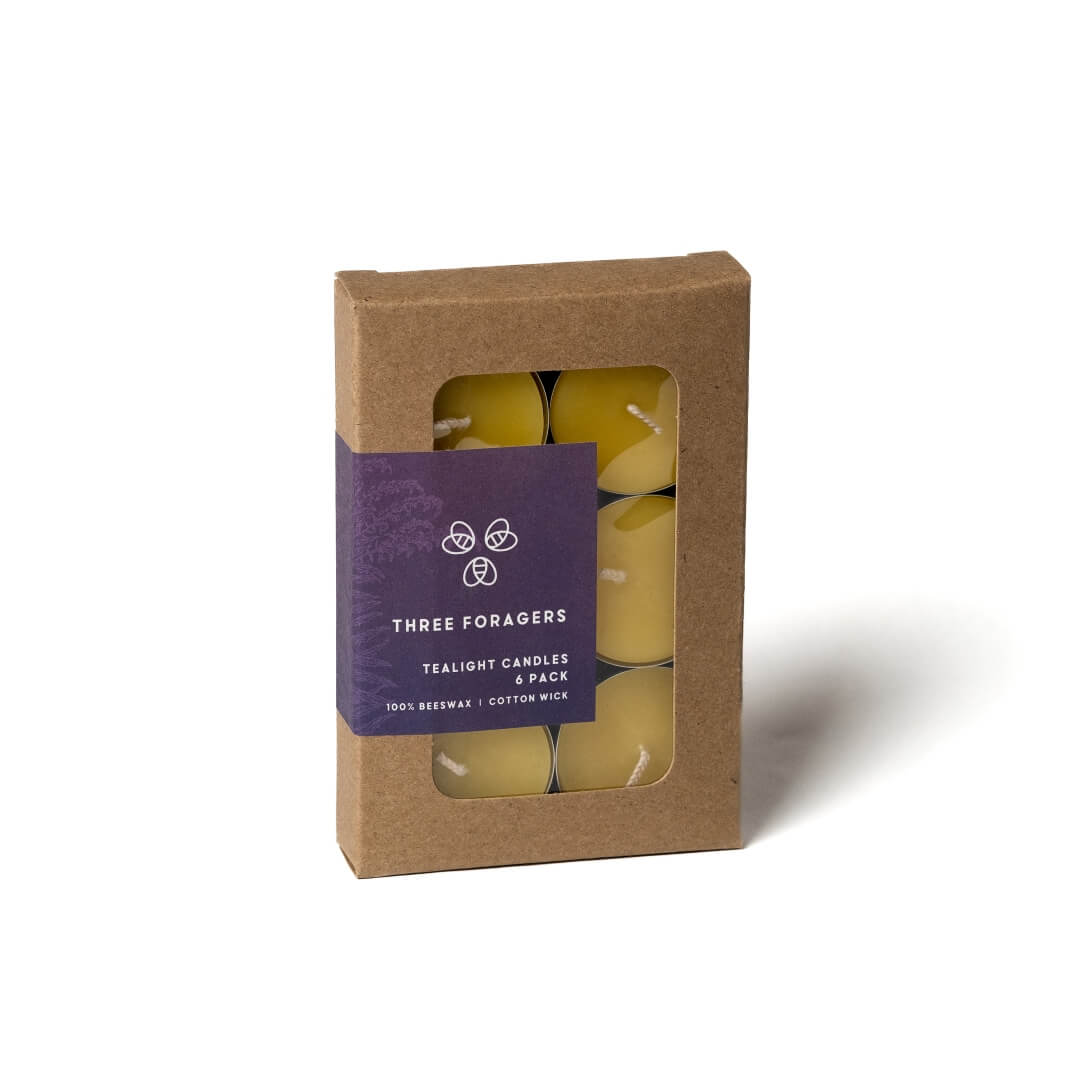 Real Honey that captures the taste of the prairies.
As the third most faked food in the world, honey can be confusing to purchase. You want to know that what you're getting is not only delicious, but also healthy and authentic.
We're here to close the gap between you and where your food comes from. The less steps between the farm and your pantry, the more transparent and nutritious your food will be.