Regular price
Sale price
$47.00 USD
Unit price
per
Sale
Sold out
Orders ship within 2 business days.
Give the gift of simple pleasures with our thoughtfully designed honey gift sets.
Each gift set is encased in 100% recyclable and sustainably sourced packaging materials.
Share four of our small batch, handcrafted honey products to delighted loved ones, teachers, colleagues, or a foodie friend!
Please note: Products may differ from what is pictured based on availability. A current list of items in our gift sets are described below.
This gift set contains delicious goodies from each of our collections:
Pure Honey Collection
Pure Creamed Honey (250 g) - The real deal. Silky-smooth, unpasteurized prairie honey harvested by us.
Infused Honey Collection
Sunburst Infused Honey (350 g) - A bright and citrusy delight that pairs perfectly with hot lemon teas, spread on loaves, or to give contrast to a rich roast meal.
Cozy Chai Infused Honey (350 g) - Warming spices including cardamom and ginger will elevate your hot drinks, oatmeal, and freshly baked bread.
Spicy Bee Infused Honey (350 g) - A favourite of home cooks for glazing chicken wings, stirring into roasted vegetables, drizzling over pizza, or to complement your charcuterie platters. 
Real Honey from Three Foragers

Our honey is harvested between July-August each year near Saskatoon, Saskatchewan, Canada.

Every creamy spoonful is packed with nutrients, pollen, and the floral taste of our prairie flowers because we never pasteurize or blend our honey.

Each batch of honey is harvested from a unique location in Saskatchewan.

Our honey is naturally antibacterial and antimicrobial thanks to the power of the beehive.
Shipping Information

Shipping Cost to Canada and USA:

$12 flat rate shipping for orders below $99.

Free Shipping for orders over $99.
100% Happiness Guarantee

If you're not happy with your purchase, we will replace or refund your first order in full.
View full details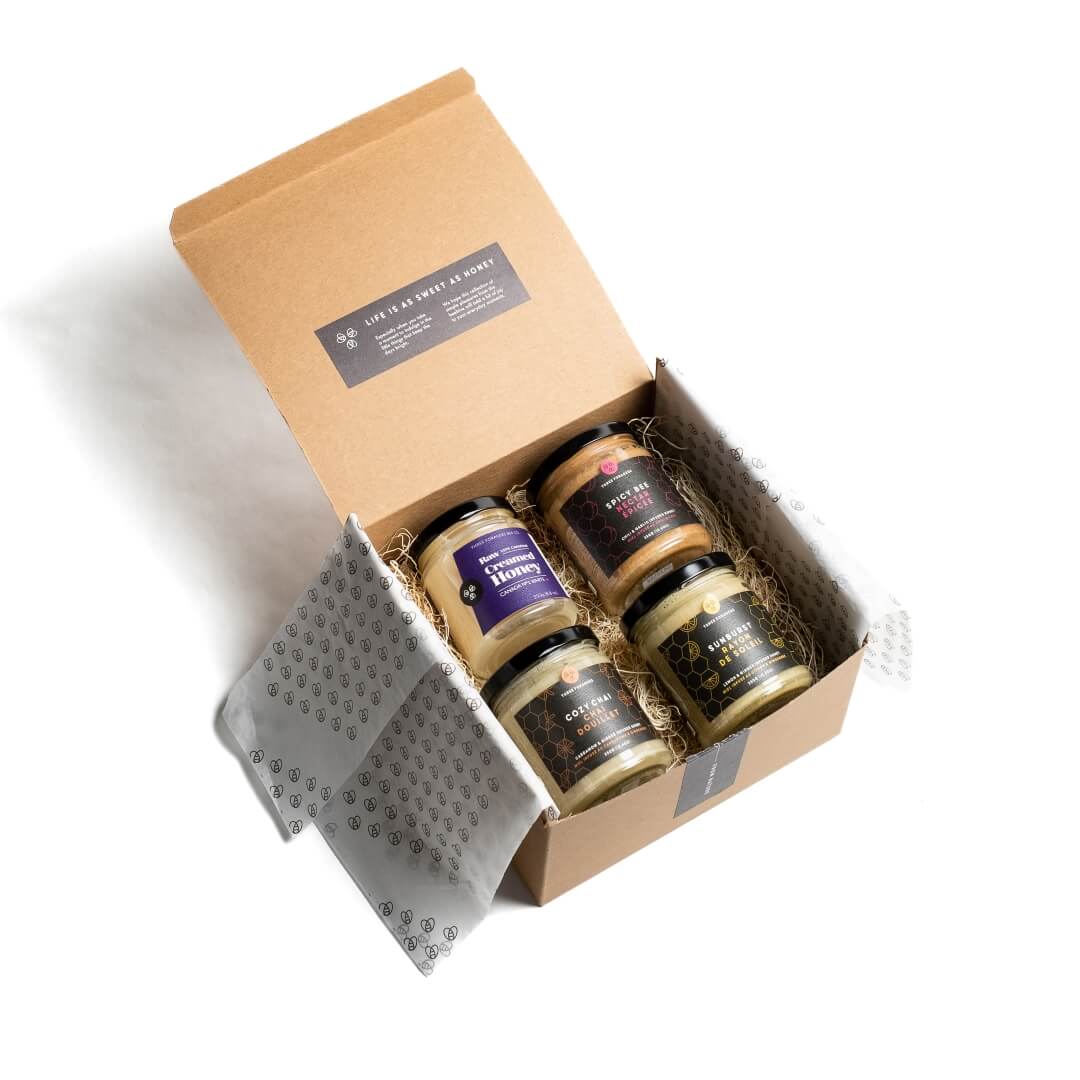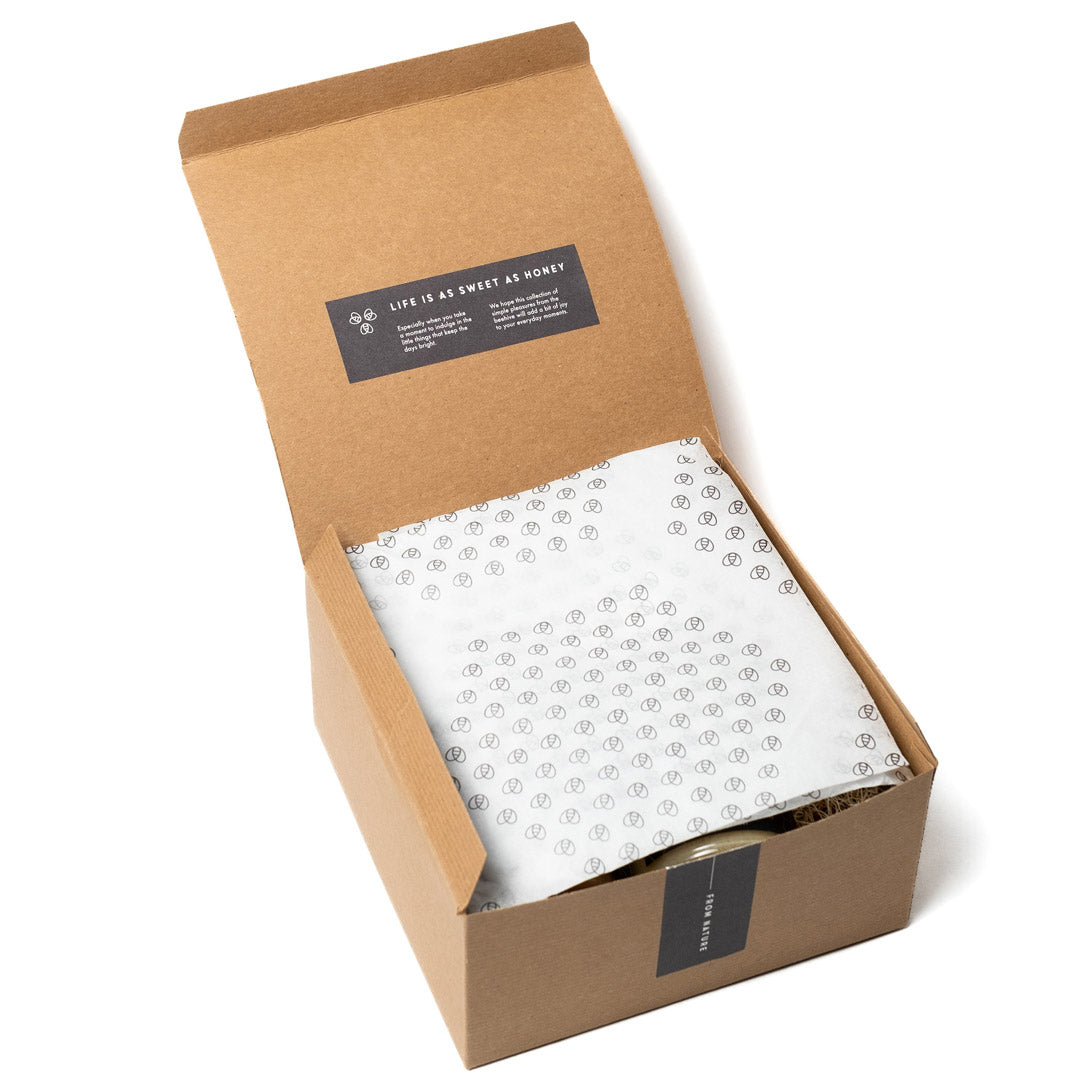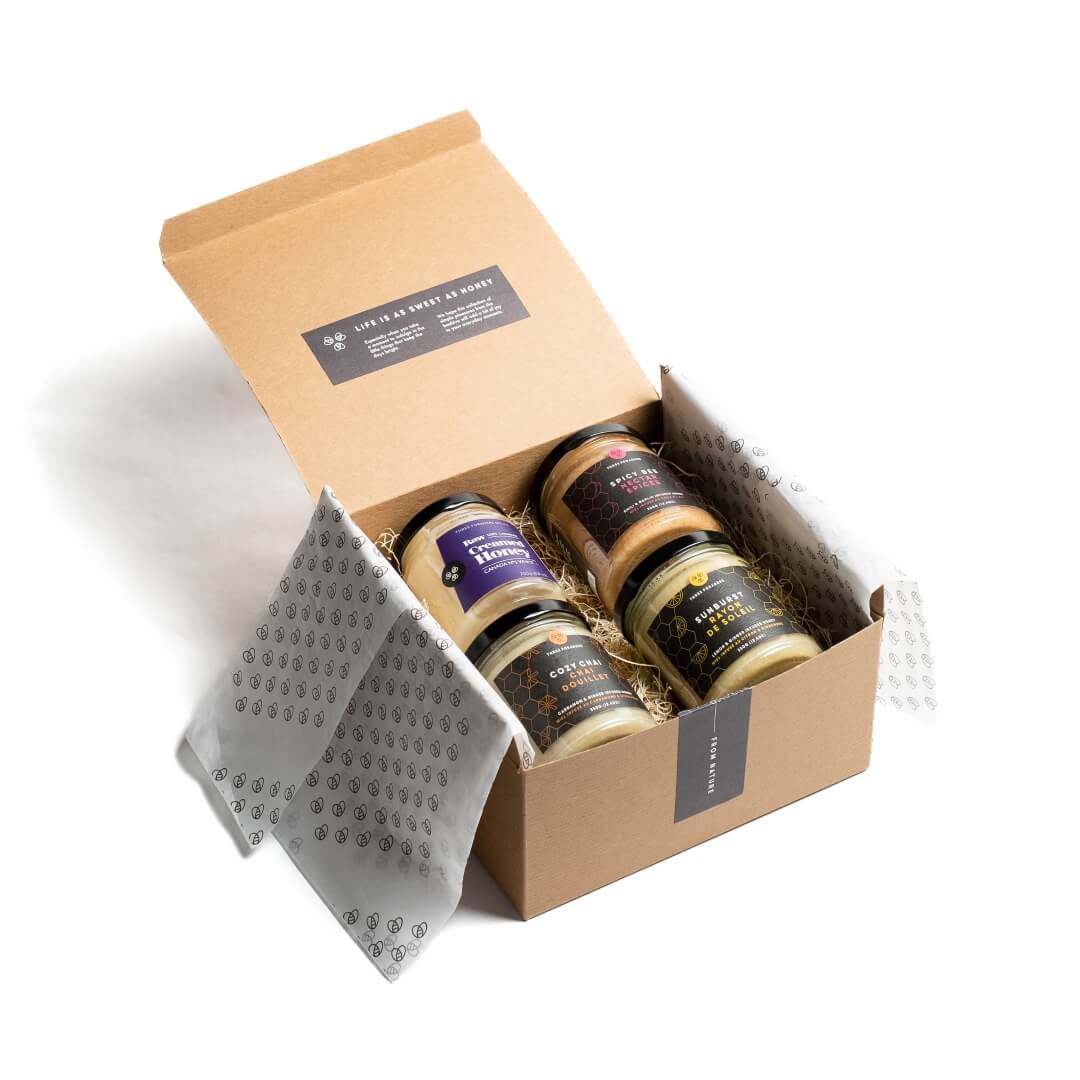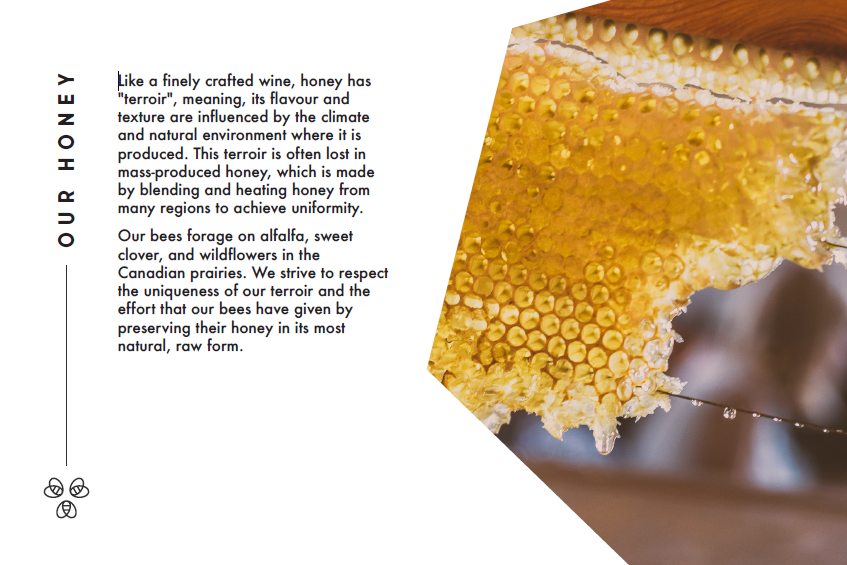 Real Honey that captures the taste of the prairies.
As the third most faked food in the world, honey can be confusing to purchase. You want to know that what you're getting is not only delicious, but also healthy and authentic.
We're here to close the gap between you and where your food comes from. The less steps between the farm and your pantry, the more transparent and nutritious your food will be.
Sent as a gift
Three Foragers honey is my favourite so I sent this gift set to a friend for Christmas. My friend loved the honey, too.
Thank you Cathy for spreading the love! You sure are sweet :D
Very Thoughtful
When I was initially trying to place an order, I really wanted to try the Chai infused Honey (which sounded great & was sold out). I ended up buying the 4 pack, and ended up sampling all the honey offers. Surprisingly, my favorite ended up being the Lemon & Ginger infused honey. It might not be as popular as the Chai honey , but it's easily my favorite. The Chai Honey and Spicy Garlic Honey, tied for my second favorite. I felt like the Spicy Garlic could've used a bit more garlic and spice flavoring, maybe some herbs too (but then again everyone's taste is a bit different). As for the Chai Honey, I thought it was quite nice overall, but its a little bit underwhelming from what I was expecting it to be. Not sure why to be honest. Overall I thought my 4 pack was quite nice, especially the kind note that Three Foragers included. I also really appreciate the recipe concepts for each unique honey jar. Thanks again and wish you guys continued success!