Regular price
Sale price
$12.00 USD
Unit price
per
Sale
Sold out
Orders ship within 2 business days.
Big heat and bigger flavour! This Asian-inspired infused honey goes with everything and will send tasty heat waves through your mouth. 
Put this in: bbq, pizza, roasted veggies, stir fry, or hot wings!
Ingredients: Pure Canadian Honey, Garlic, Red Chili, Spanish Paprika
Part of our new Infused Honey collection.
Real Honey from Three Foragers

Our honey is harvested between July-August each year near Saskatoon, Saskatchewan, Canada.

Every creamy spoonful is packed with nutrients, pollen, and the floral taste of our prairie flowers because we never pasteurize or blend our honey.

Each batch of honey is harvested from a unique location in Saskatchewan.

Our honey is naturally antibacterial and antimicrobial thanks to the power of the beehive.
Shipping Information

Shipping Cost to Canada and USA:

$12 flat rate shipping for orders below $99.

Free Shipping for orders over $99.
100% Happiness Guarantee

If you're not happy with your purchase, we will replace or refund your first order in full.
View full details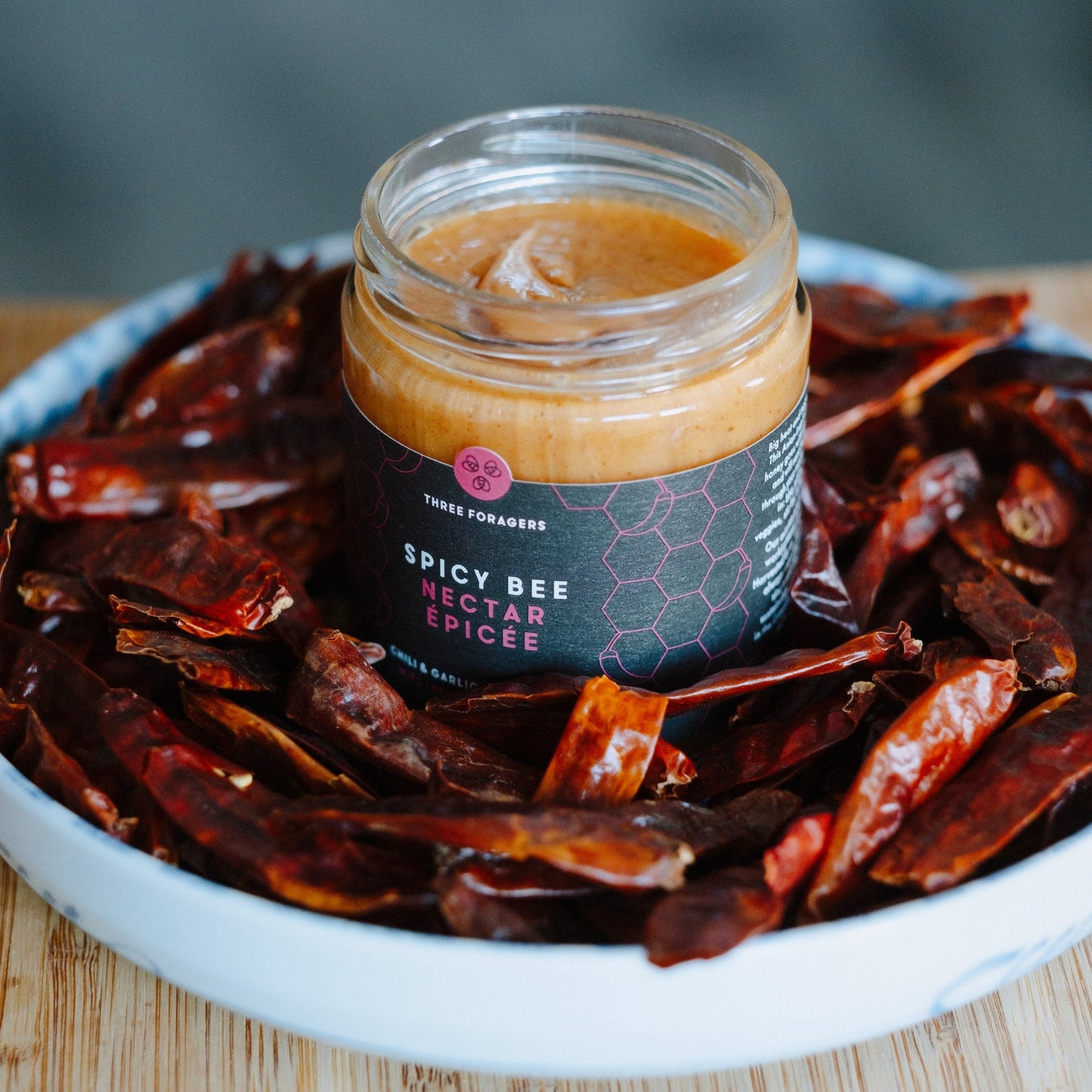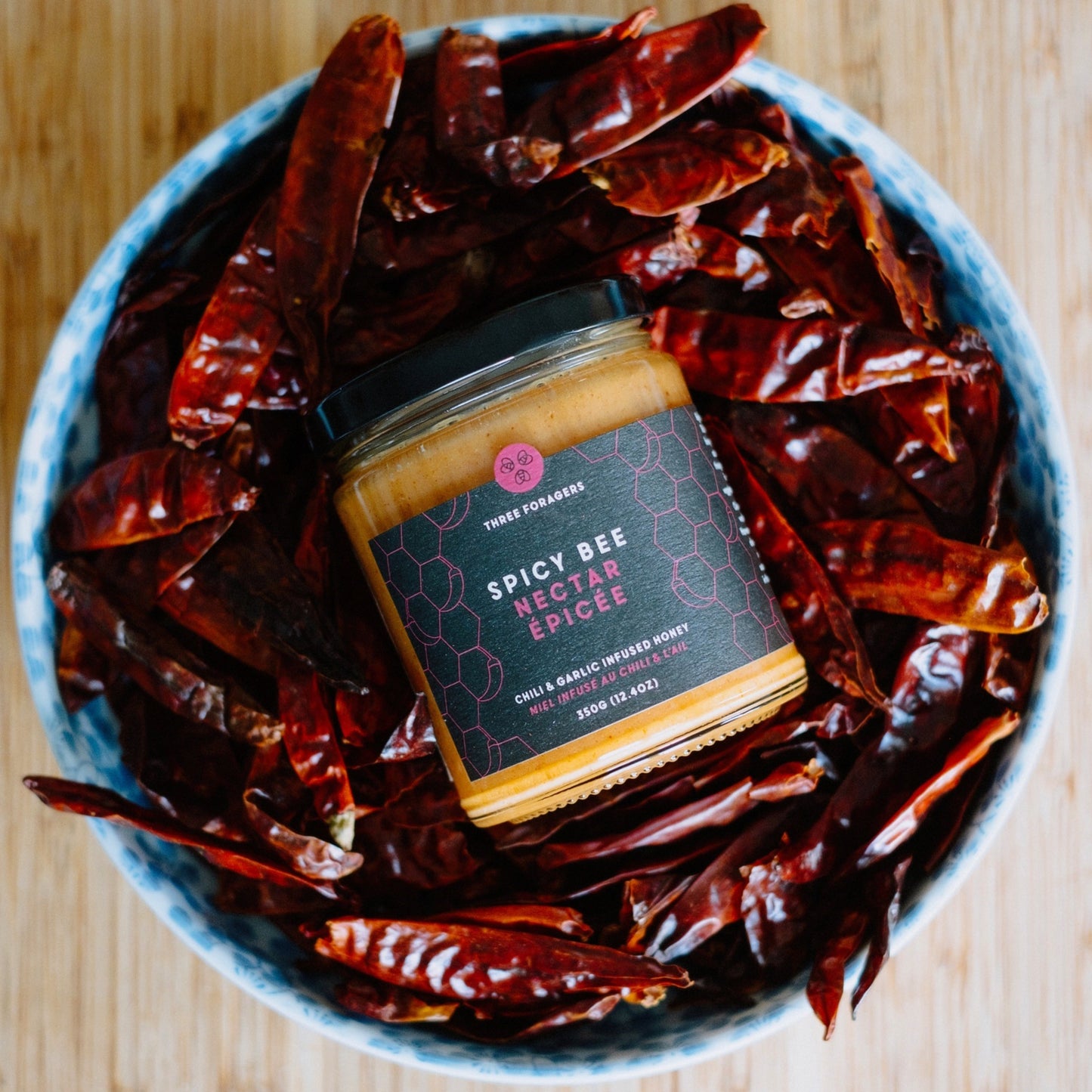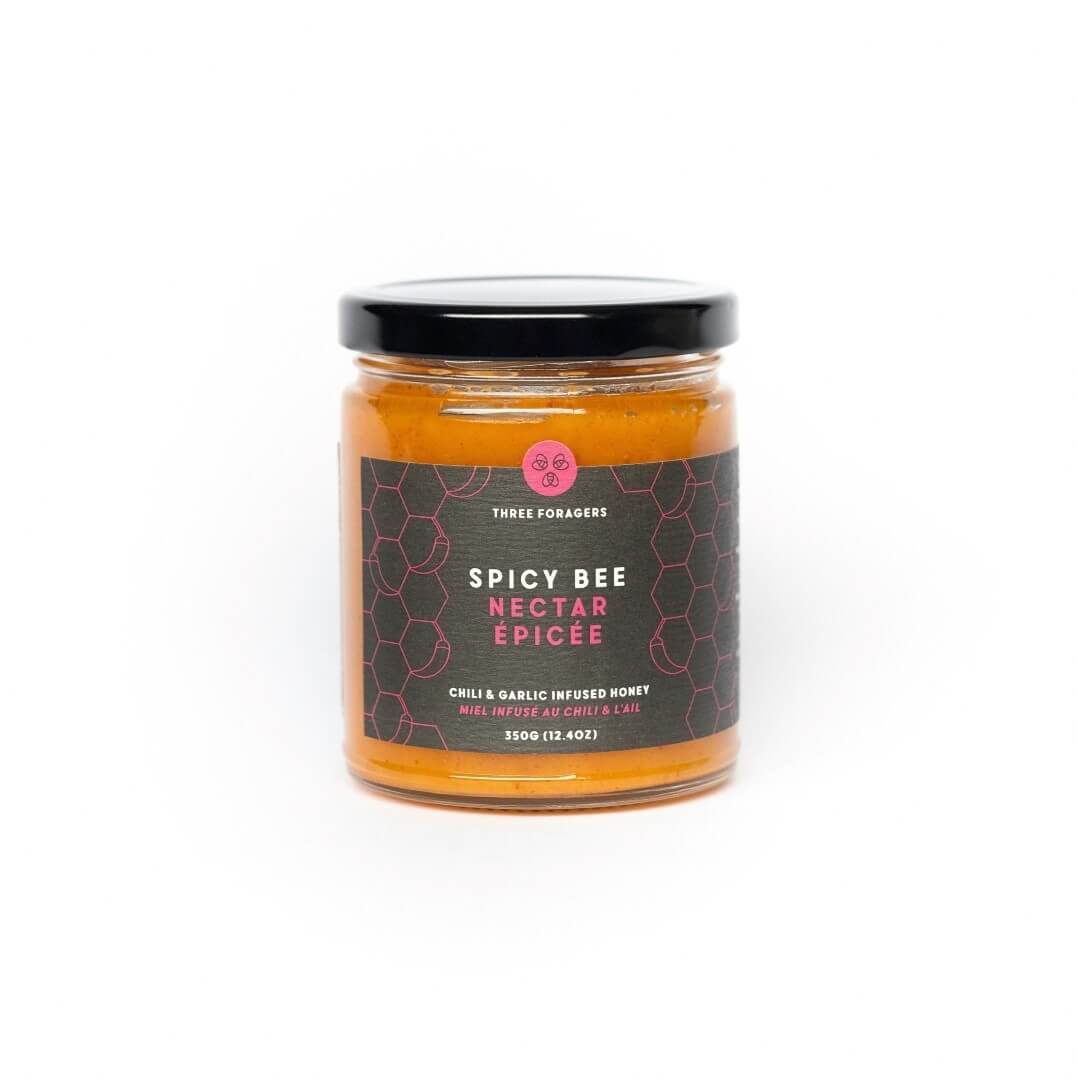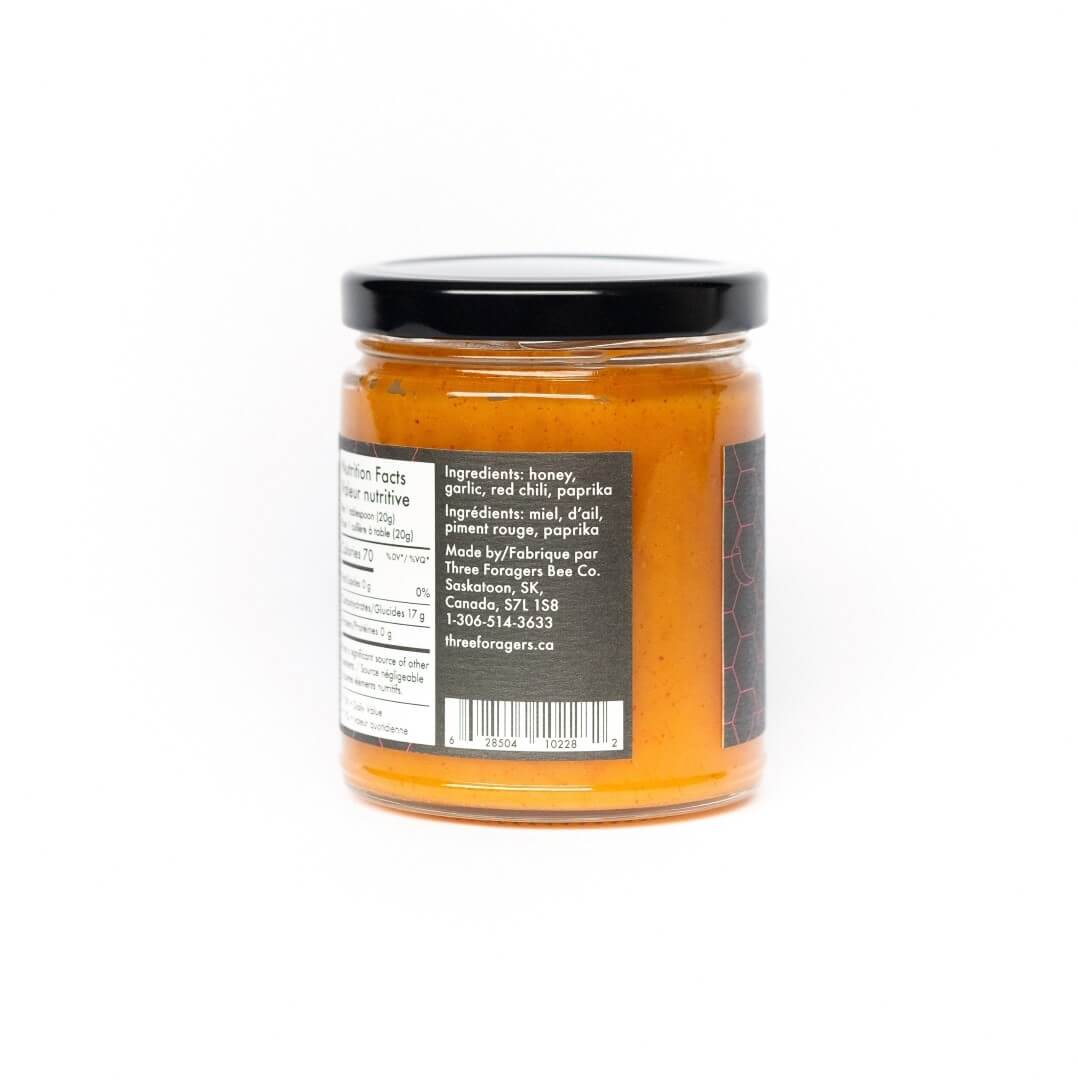 Real Honey that captures the taste of the prairies.
As the third most faked food in the world, honey can be confusing to purchase. You want to know that what you're getting is not only delicious, but also healthy and authentic.
We're here to close the gap between you and where your food comes from. The less steps between the farm and your pantry, the more transparent and nutritious your food will be.
Bees Make The Best Spicy Honey
Little too spicy for me but my kids loved it. For them it was perfect with subtle flavours. Great for afternoon snacks.
Spicy bee is great
I love spicy food but I have never had a spicy honey. I just love this Spicy Bee Chili Garlic Honey!
Hi Glen, we are so excited that you love our Spicy Bee honey! We hope it keeps bringing the heat for you!
WARNING: This honey is UN-BEE-LIEVABLE!
All I can say is WOW! This stuff is the real deal. The heat will have your mouth buzzing! The perfect amount of garlic, and the amazing taste of their honey is still the star of the show. It's a game changer.
Thank you Tyler! We're so glad that you're enjoying the sweet heat of our Spicy Bee Honey!
This was a gift to our son who loves to bb...
This was a gift to our son who loves to bbq. He says that he was thrilled with it. I can say for sure that the customer service was exceptional, personal and responsive. I will definitely purchase from Three Foragers again!